Critical Illness Insurance
also known as  critical illness cover in the U.K. is insurance coverage as the name implies to provide a monetary sum should the policyholder be diagnosed with one of the covered critical illnesses as listed in the insurance policy. Other names include: trauma insurance, serious illness insurance, dread disease insurance and living assurance.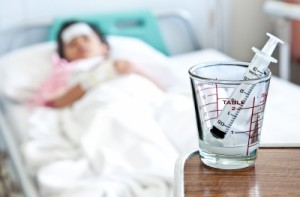 At the purchaser's option the policy can be structured in a variety of ways, it can pay out regular income in an annuity format or the payout may may be made to the policyholder to help cover specific types of surgery such as a heart bypass operation or cancer treatment. Critical illness Insurance was originally designed to provide financial protection should an individual be diagnosed with a specific Critical illness. It was often sold as a "bolt-on benefit" or "rider" to a term insurance policy. Reasons suggested for needing critical insurance coverage include: paying for the costs of the care and treatment, replacing lost income during recuperation, paying for recuperation aids or assistance, etc.
Limitations:
Because the policy is not designed as a Life Insurance policy it often requires that the insured survive a certain number of days after the illness was first diagnosed. This is called the survival period and is typically 14 days although some markets/companies have shorter periods.
Also a critical illness insurance policy is not designed as a Health Insurance Policy therefore, it generally pays the insured rather than the hospital or doctor (although this may be changing). Pre-existing conditions are not covered and the applicant is evaluated based on factors such as  medical history, age, gender, body mass index, alcohol and tobacco usage.
Critical Illness Insurance Diagnosis and Coverage:
The policy  will specify the terms and conditions as to how a diagnosis of a critical illness is considered valid. It may require that specific tests confirm the diagnosis or that the diagnosis be made by a specialist in that particular illness or condition. Originally critical illness insurance was designed to cover only  heart attacks, cancer, strokes and coronary artery by-pass surgery. Often it was sold specifically to cover just cancer and sold as Cancer Insurance.
Some modern policies have increased coverage to include Alzheimer's, blindness, deafness, kidney failure, an organ transplant, multiple sclerosis, Parkinson's disease, paralysis, or other terminal illness.  Although coverage varies from company to company and market to market.
Image courtesy of Sura Nualpradid / FreeDigitalPhotos.net