A first-time buyer (FTB) is a potential home buyer who has not previously owned a home. Many sellers prefer a first time buyer because  they do not have to sell a property before they will be able to buy. With houses prices down and foreclosures flooding the market now may be a good time for first time buyers to begin looking for a home.
In some places like Australia, first time buyers can get a special first-time home buyer grant. Australia has had several different first time buyer grant programs but on 1 January 2010  first home buyer assistance became available via the state funded First Home Owner Grant, worth $7000 for both new and established properties.
FHA Loans for First Time Buyers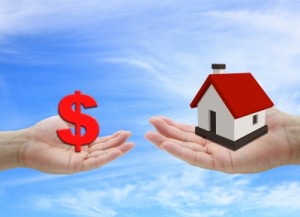 In the U.S. the FHA (a division of the Department of Housing and Urban Development) offers first time buyers loans with downpayments as low as 3.5% of the purchase price, and most of your closing costs and fees can be included in the loan. Thus the barrier to entry is fairly low. In addition, State and local governments offer programs that can help with your downpayment. Here is a list of State assistance programs.
The Federal Housing Administration, generally known as "FHA", provides mortgage insurance on loans made by FHA-approved lenders throughout the United States. FHA  mortgage insurance protects lenders against losses due to homeowner default. Thus lenders are more willing to loan to first time home buyers.  Homeowners pay into an account that is used to provide the insurance. Generally once your equity in the home exceeds 20% you can discontinue the mortgage insurance.
VA Loans
If you are a veteran, the Department of Veterans Affairs (VA) might be able to help you get your first home. The VA helps Servicemembers, Veterans, and eligible surviving spouses become homeowners. Although, VA home loans are provided by private banks and mortgage companies the VA guarantees a portion of the loan, so you may be able to obtain a loan with a better interest rate and thus lower payments. If you served on active duty in the Army, Navy, Air Force, Marine Corps, or Coast Guard and received an honorable discharge you may be eligable. A Certificate of Eligibility (COE) will be required by the lender. The basic entitlement available to each eligible Veteran is $36,000. Lenders will generally loan up to 4 times a Veteran's available entitlement without a down payment, provided the Veteran is income and credit qualified and the property appraises for the asking price. For more information on VA loans.
Other Government Programs
The U.S. government runs several other programs to encourage home ownership such as The Government National Mortgage Association (GNMA), or Ginnie Mae, The Federal National Mortgage Association (Fannie Mae) and the Federal Home Loan Mortgage Corporation (FHLMC), known as Freddie Mac all of which basically guarantee mortgages so lenders are more likely to lend. Thus lowering the bar to getting a mortgage and making it easier for first time buyers to get into a home.
The government also sells homes it has foreclosed on based on their loan guarantees, non-payment of taxes, etc. and often they are available for extremely low prices. You can see a list of their homes for sale.
See Also:
Resources from Amazon:
Image courtesy of vichie81 / FreeDigitalPhotos.net