Whether you're opening your first bank account, or simply switching financial institutions, there are some variations across different banks. Being aware of these potential issues will help you avoid fees, and get the most out of your account. If you have a choice of different account types, understanding all of the rights and responsibilities of each type will also enable you make the best decision for your financial situation.
How are Overdrafts Handled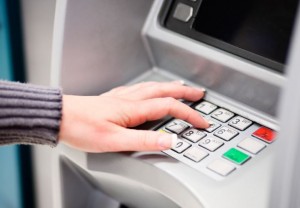 According to a recent CNN Money publication, the three largest banks in the United States collected over 1.1 billion dollars in overdraft fees in the first three months of 2015. However, many banks offer multiple solutions to overdrafts. For example, you may be able to instruct your bank to use your savings account in case of an overdraft in your checking account, and other banks may allow you to use a line of credit for overdraft protection. Some may forgive one overdraft a year. Educate yourself about your options to avoid these hefty fees.
Minimum Balance Requirements
Some financial institutions offer bare-bones, no-minimums, free checking accounts. However, this may not be the right solution for you, especially if you want to take advantage of cash-back programs, points offers, or don't want to pay transaction fees. Weigh your options carefully. If you usually keep some extra money in your checking account, it may make sense to sign up for a checking account that offers more perks, rather than going with just a basic checking account.
Check Out the Freebies and Perks
Read the fine print very carefully to discern what perks you are entitled to with your new account. For example, you may get free checks through your financial institution. If they aren't free or if you absolutely have to have a design like Disney checks or some other copyrighted design that the bank doesn't offer, you generally are not required to purchase checks from the bank and besides it is often cheaper if you don't.
Other freebies and perks offered by banks can include waiving of fees for lost debit cards, credit protection programs, free paper statements, and low-cost foreign currency ordering, just to name a few. Use these perks to your advantage to save money and time.
The Rules of Your Debit Card
The debit card has become ubiquitous, with nearly every merchant accepting them readily. However, you don't want to use your debit card until you understand all of the rules and conditions that come with them. Some banks place a limit on how much cash you can remove from the ATM per day, while others may limit how much you can swipe through. Some banks charge a per-transaction fee every time you swipe, while others only charge a fee if you get cash back. Understanding these fees will help you choose the best account for you, and help keep fees at a minimum.
Customer Service Availability
If you work day shift, you may not want to sign on with a bank that closes to all business at five PM. If you plan to buy a house soon, or finance a vehicle and want to use your 'home' bank, you may not be comfortable going to a bank that doesn't specialize in loans, or only has one loan officer for the entire region. Take a look at the hours of operation, including those for the call center, to see if the offered hours fit in with your needs and lifestyle.
Online Banking Offerings
Some banks offer free online banking that include the ability to pay bills and transfer funds all from your smartphone. Others still require you to speak to a representative to handle these actions. If you are computer-savvy and prefer to handle your finances online, learn all about your bank's site and how it works. Using online banking can save you a ton of transfer fees and postage, not to mention potential late fees from problems with the mail.
Signing up for a new bank account can be a confusing process. By keeping these tips in mind, you can find the right account type for your financial needs, avoid fees and be confident in how you do your banking.