An Option that is not often considered is banking in Lebanon. In this article we will take a look at this unusual and often dismissed option.
Location and Background
Lebanon's strategic location at the crossroads of Asia, Africa and Europe makes it an attractive country for foreign direct investment. The Lebanese government imposes no restrictions on the flow of capital and earnings into and out of the Lebanese economy and allows the Lebanese pound to be fully convertible.
The Lebanese government wants to make Beirut a regional banking and financial center in the Middle East as well as encouraging development in many sectors such as tourism, industry and agriculture. Consequently, the positive investment climate has attracted many Western expats to relocate and invest in Lebanon.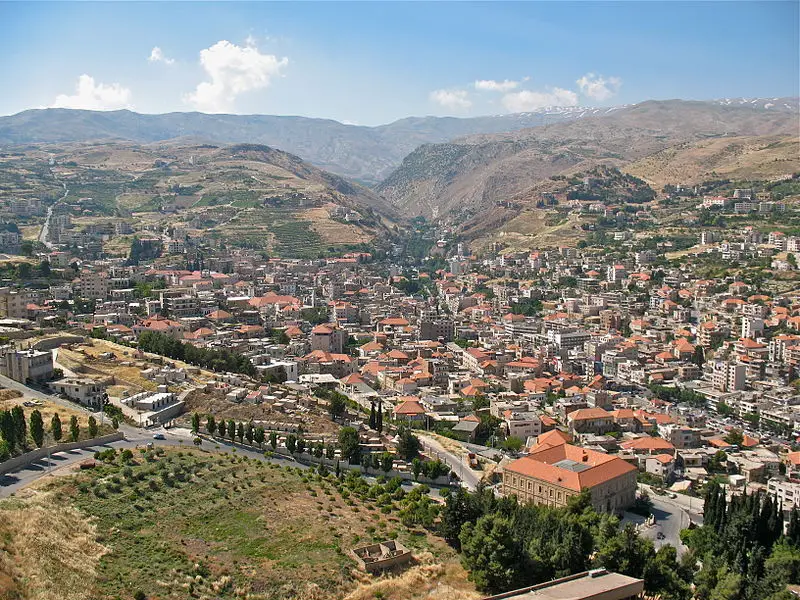 According to the CIA's The World Factbook, Lebanon has a population of 4 million. There is a considerable number of Western expats living in Lebanon. The influx of Western expats, the free financial environment and lack of limits in establishment of banks has brought an increase in the number of new banking and financial products and services such as credit cards, saving and current accounts and loans. This article compares the traditional and new financial options available to Lebanese locals and expats alike.
Traditionally, there were a limited number of financing methods available to Lebanese. Some borrow cash from their families, relatives and friends, while there are a few companies that offer microcredit or small loans in Lebanon. Microfinance is a type of financing service that provide small loans and insurance for poor and low-income families. The size of the loan is dependent on the project's size, the borrower's earnings, their ability to repay the loan on time and the existence of appropriate collateral.
The repayment schedule usually ranges from 4 months to 18 months depending on the borrower's ability to make monthly payments according to the repayment schedule. Since the microfinance market is dominated by a few companies there is a lack of competition that provides incentive for companies to improve efficiency, lower operational costs and charge lower interest rates to borrowers.
Since the country's independence in 1943, the banking system in Lebanon has flourished. Domestic and foreign banks compete for local deposits as well as domestic and foreign financing. The following financing options have become more popular in recent years.
Credit Cards
Banks offer a range of credit cards to suit the different customers' needs. Credit cards can be issued in either Lebanese Pound or USD. Bank customers can use credit cards to pay for purchases in Lebanon and worldwide. Bank customers can also apply for supplementary credit cards for their family members and control the credit limit.
There are various ways that Lebanese can pay for their credit card bills. They can use phone and Internet banking to transfer money to pay for their credit card bills. They can also use ATMs to transfer money from their saving or current accounts to settle their credit card bills. Another method is to deposit cash or check at the branches to pay their bills. Some credit cards have additional benefits such as cash advances and travel insurance coverage.
Saving and Current Accounts
Saving and current accounts are great tools for customers to manage their finances while earning interest on their savings. Saving and current accounts can be opened at any retail bank with a minimum deposit. International banks offer saving and current accounts denominated in Lebanese Pound, USD, GBP and the Euro. Bank customers who are eligible are able to apply for ATM cards and check books. Customers can set automatic payment services to pay for their monthly bills without the hassle of writing checks.
 Loans
Bank customers can apply for different types of loans from the banks to pay for their personal or family expenses. For certain types of personal loans, some banks do not require a guarantor. Customers are required to make monthly installation by transferring their monthly salary into an account with their banks. The repayment period can range from 6 months to 6 years.
Bank customers looking to buy a new or used car, truck and motorcycle can apply for car loans from the banks. Customers are usually required to make a down payment. Fixed monthly installments are usually spread over a period of time and payable over 12 months to 5 years.
Home loans are available for Lebanese and expats to pay for a new or resale property. Bank customers can get a loan of up to between 80% and 85% of the purchase price or the valuer's assessment, whichever is lower. The loan can be repaid over 25 years or when the borrower reaches 65 years of age.
 Mobile Banking
In contrast to traditional financing methods, the new financing options come with the convenience of mobile banking. With the advancement of information and communications including computers, laptops and mobile phones with 3G and WiFi in Lebanon, bank customers are able to use smartphone applications to manage their personal finances. By downloading the application, Lebanese and expats are able to use mobile banking on their smartphones to check their account balances, transfer money between accounts, check exchange rates, receive messages and exclusive deals and offers. Lebanese are also able to receive SMS alerts informing them of when and the amount of funds that have been credited and debited into their credit. Some banks also offer online bank statements and sent email notifications when the new monthly statements are available.