Up until now if U.K. companies wanted to provide Life Insurance cover for directors they had to use a "death in service" policy which had the unfortunate shortcoming of having serious tax implications. But these days, there is a new alternative called a "Relevant Life Policy."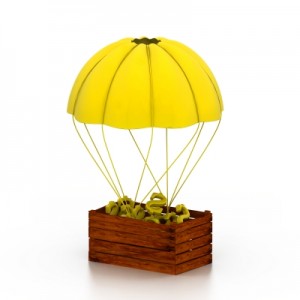 Relevant Life insurance has significant benefits so lets look at a particular one created by Bright Grey.
Bright Grey is one of the top-rated insurance carriers in the United Kingdom. They offer specialized services related to protection and have earned a good name in the income protection market. Bright Grey has come up with a range of insurance policies including a relevant life policy.
Features of a Bright Grey Relevant Policy
The features of a Bright Grey relevant life insurance policy include:
Tax benefits to people who belong to a high level income group
Exclusive single-life cover
The employer can treat the premiums paid for employees as a tax deductible expenditure
Employees are not liable for tax on the premiums  since they are not a "benefit in kind"
The policy is sufficient to cover 15 times the yearly salary income for employees who are aged 40 and above
The policy is adequate to cover 20 times the yearly salary income for employees who are aged 39 or less
The benefits provided to employees or the one-time payout which is offered to the beneficiaries in the event of a death are not incorporated in the yearly or lifetime allowance or pension funds meant for the employees.
Though the Bright Grey relevant life policy is targeted at high-income individuals, it can also benefit other employees as well.
At the time of the computation of tax liability, the premiums paid by the employer are regarded as deductible according to the tax laws.
Small businesses can also use the Bright Grey relevant life policy to their advantage because it helps them offer death in service benefits to their employees which is tax exempt under the statutes. They don't have to go for a group life insurance scheme which asks for a certain number of employees in order to be eligible.
The Bright Grey relevant life policy includes their Help In Hand service. This is a feature which helps  employees and their households survive the pain and strain due to death or critical illness.
There is a substitute bench option for long-term replacement or short-term replacement for a high-earning individual if they become critically ill or pass away.
Author bio:
Sam Payn has taken up blogging as his favorite occupation and has written blogs on various topics which include but are not limited to insurance and tax-saving investments.
Image courtesy of ddpavumba / FreeDigitalPhotos.net