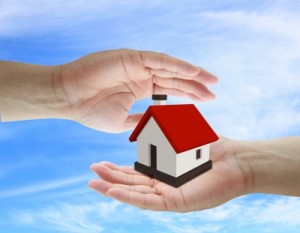 Buying a home is one of the biggest financial investments you will ever make, and taking the right steps to protect your ownership of the property is more important than most people realize. When you purchase a home, your lender will require you to buy a Loan Title Insurance Policy as a safeguard for them, and you are strongly suggested to get an owner's policy as well. What does this do? The truth is, there is a long list of reasons why the ownership of your home might be threatened, and title insurance protects against them. Anything from inheritance disputes to small tax errors can cause an issue when it comes to the validity of your title, and there are many benefits to an owner's policy that can save  Real Estate property owners a lot of money and worry in the long run.
Title Insurance
1. It's a One-time Payment
The fee for title insurance is included at the closing costs of the sale of the home, and that's it. There is no additional premium required, but the policy is good for as long as you own the home. It's usually a lot cheaper to pay for title insurance than you'd imagine – only a few dollars per $1,000 value. Remember, title insurance claims have increased 30 percent in the last decade, so this is a good deal.
2. It Covers Claims Even When They're Valid
Depending on what type of title insurance owner's policy you buy, title insurance can cover all your court and legal fees if a claim is made against your title. And if for any reason, the claim is found to be valid – whether it's an unknown heir or a problem with the zoning for your home – you will be compensated. If you ever do lose your home, the insurance policy can reimburse you up to the entire price of the property.
3. Combat Errors, Fraud, and Unscrupulous People
Most people have no idea how many things can go wrong with the title to a house. Even if errors occurred before the seller who passed the title onto you owned the home, they can affect your ownership. Incidents of fraudulent documents, or deeds signed by grantors who were underage, incompetent, or bankrupt can cause a threat to the validity of your title. Other claims arise from heirs to the property who had never been contacted or divorced spouses. It's important to be protected.
4. Title Insurance also Protects Your Children
If you leave your home to your children or other heirs in your will, they do not have to purchase any additional title insurance. When you die and the ownership of the property passes to them, they are automatically covered by your policy. It's another reason why the title insurance fee is really a great bargain for homeowners.
5. The Lender's Policy isn't Enough
There is a common misconception that Loan Title Insurance is going to protect the owner's interest in the property too, but this isn't the case. Insurance for the lender is simply to protect the financial institution's investment in the home. If you lose your home because of a challenge to the title, they are covered for their losses, but you're not, unless you have an owner's policy as well.
Title insurance is different than most insurance policies because it protects you against things that have already happened, instead of things that might happen. If you're buying a home for your family, you know how important an investment it is. There's no reason to skimp on a minor extra fee for protection that will last. You hope to never need it, but you could end up being grateful that it's there.
See Also:
Financial Jargon- Investment Terminology for Beginners
What You Should Know Before Becoming a Landlord
What to Look for When You're Buying Rental Property
To Rent or Buy: That is the Question
3 Tips for Saving Money on Your First Mortgage
About the Author:
Lindsey Ratcliff writes for insurance blogs. If you're buying a house, find out how long does it take to get title insurance.
Image courtesy of Vichie81 / FreeDigitalPhotos.net