Financial Health
In order to buy your next home with confidence in today's unpredictable economy you need to be prepared. Have a realistic review of your budget and credit rating. Taking into consideration your financial resources, assets, liabilities, and obligations is the first step. Once you have gathered this information, seek the help of an expert. They can help you get pre-approved and understand all the ins and outs of buying a home. For instance to help you choose one of the available mortgages in Utah you might contact Utah financial services. Mortgage rates today are rising, and a thirty year fixed rate mortgage is hovering around the 4 percent mark.
Monetary Commitment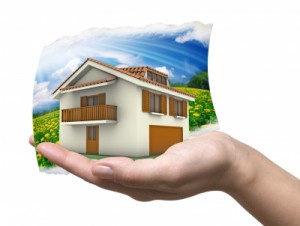 Understanding your monetary comfort zone is necessary. You need to know the amount of money you have available for a down payment. First time home-buyers may be able to secure a loan with as little as a 3 percent down payment, but the monthly payments will be less with a 20 percent down payment, and acquiring a mortgage with a low down payment may take longer to get approved. During this time, another buyer may come along and offer a time frame that is more suitable for the seller's purposes. In addition, closing costs and unexpected expenses, such as replacing appliances, should be taken into account.
Travel Distance
A move will also affect your financial health. Not only will moving expenses cut into your budget, but the distance and time you are willing to expend each day traveling from home to work must be considered. Therefore, decide on the parameters of the area you will find acceptable. Enter the neighborhood into a map program like MapQuest or Google Maps and find the distance and time it will take you to get to work each day. In addition, drive through the areas late in the day and on weekends to determine if the social and economic make-up of the area is one you desire. Once you have narrowed your search to specific areas, consult a real estate agent who is familiar with the area… remember an agent who lives in the neighborhood can offer invaluable insight.
School District
Every home is an investment. In order to invest wisely, consider the school district and the rating of the schools, especially the local high schools. Most homes maintain or increase in value, in a stable market, when they are located in an "A" school district. A website like Neighborhood scout can help you rate the school district and other factors about the neighborhood, you should also look at crime rates, etc.
Comparative Market Analysis
Using county property records and commercial sites dedicated to real estate searches like Zillow, you can learn the history of the real estate market in the area. Discover how many homes are primary residences versus rentals. An area with little movement will have more economic stability. Of course many real estate agents will tell you that the house prices on websites aren't as accurate as their individual analysis which is true but it can certainly give you a good ballpark estimate of what  houses in the neighborhood are worth and what they have sold for recently.
See Also:
Recommended Books:
Image courtesy of Danilo Rizzuti / FreeDigitalPhotos.net