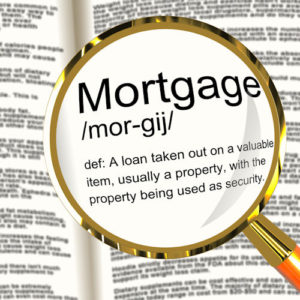 Buying your first home can be a dream come true and for most first-time buyers, achieving this milestone isn't possible without getting a home mortgage. A mortgage loan allows you to make a modest down payment up-front, and spread the payments for the bulk of the sales price out across anywhere from ten to thirty years. Since buying a house will probably be the largest purchase you will ever make and the consequences will be with you for several decades, you need to be sure you do it right.Which mortgage lender or bank that you choose for your home loan can affect the experience in numerous ways… making it anywhere from a nightmare of paperwork to easy-peasy. Let's look at some ways to ensure that you have a good experience.
Exceptional Customer Reviews
Many homebuyers who have already used banks or lenders for their mortgages took the time to write either glowing or scathing reviews about their experience. In some cases, you may find a variety of reviews that say different things. If you want to more easily find a lender that provides you with a great experience, pay attention to general themes in the reviews. Avoid basing your decision on the comments of just one or two customers, and instead, pay attention to what most of the reviewers are saying.
Great Loan Programs
Another important factor to look for when you are selecting a lender or bank to apply for a home loan with is the type of programs that are offered. Many banks and lenders offer the same FHA, FNMA and conventional loan programs, so you may not find a significant variation in loan options from lender to lender. However, you may find that some lenders specifically do not offer a loan program that you are most interested in applying for. You will need to understand the differences in these common loan programs to determine which is ideal for your situation.
Competitive Rates and Fees
Just because lenders offer the same types of mortgages does not mean that their rates and fees are the same. You will find that some of the fees are similar because they are associated with the same loan program. Other fees, however, are paid directly to the lender or bank, and these can vary. In addition, the lender or bank can charge you a higher or lower rate for the same program based on how much money their company or bank is paid by the loan program.
Friendly, Responsive Service
A typical home mortgage application may take several weeks or even months in some cases to close. This can be a stressful and frustrating experience that may seem to drag on if you work with a lender or bank that offers poor customer service. When you are shopping for a lender or bank to work with, pay attention to how friendly and responsive the team is. Ideally, calls and emails will be responded to within a few hours or less.
While there are numerous similarities between many banks and lenders, you can see that there are also several important variations that you need to pay attention to. When you focus your attention on these factors, you can more easily select a great lender or bank to apply for your home loan with.
You may also like: