The process of buying a home can be daunting to even the savviest of consumers.  If you are going the mortgage route, you might need to have a dictionary handy to understand much of the jargon associated with the process. That is, of course, after you determine what type of loan you need.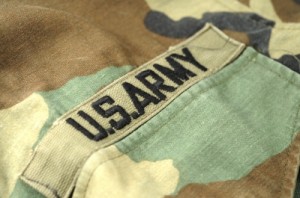 If you are (or have been) in the armed forces, the good news is that you might not have that hard of a decision–you could qualify for a VA home loan.
What is a VA Home Loan?
A VA home loan is a guaranty program for veterans, Active Duty Service members, and National Guard and Reserve members. They are designed to help you purchase a new home, at a competitive interest rate, with no down payment or private mortgage insurance. If you already have a home, you can borrow against the equity with a Cash-Out Refinance loan.
The VA also offers an Interest Rate Reduction Refinance Loan where current homeowners can refinance their current VA loan at a lower interest rate, and Adapted Housing Grants for disabled veterans to purchase a home adapted to their disability, or remodel an existing home. Native American veterans are also eligible for the Native American Direct Loan to purchase or build a home on Federal Trust Land.
Eligibility
To qualify for a home loan or a cash-out refinance, you must have a good credit score, meet the income requirements, and have a valid Certificate of Eligibility (COE).
To receive a COE, you must be either active or have received an honorable discharge. You also need to meet the minimum active duty service requirements based on your dates of service.
You also need to provide evidence of your service to the VA. If you are a veteran, you need to submit a DD Form 214, and an Active Duty Service member, and Current National Guard or Reserve member needs a current statement of service. Discharged members and surviving spouses have other forms to submit.
The Interest Rate Reduction Loan is only available for refinancing an existing VA loan. The Native American Direct Loan is only available to individuals whose tribal organization participates in the VA direct loan program, and who meet the financial and COE requirements for the standard VA loan. Those applying for an Adapted Housing Grant need to prove that they are permanently disabled as a result of their military service.
The Department of Veteran's Affairs has comprehensive information on what you need to apply for a COE, and other qualifications for all of their loan products.
Getting The Loan
VA loans are administered through private lending institutions that participate in the VA program. This means that you can go through your bank if they participate in the VA program. The lender will do all of the paperwork with the VA, including submitting the COE and verifying that you qualify.
Your best bet it to get pre-qualified, or find out in advance how much money you can get, before you start looking for homes. That way, you have a clear idea of your price range and aren't likely to have any unpleasant surprises later.
When you find a home you like, make sure the purchase agreement includes a "VA Option Clause." For added security, make sure the agreement has an escape clause in case your loan falls through.
You Might Also Like:
Image courtesy of Gualberto107 / FreeDigitalPhotos.net