Buying a home can be great. In some cases, though, it can become a decision that haunts you. Below are five ways that buying the wrong home can have a major negative impact on your life.
The Money Pit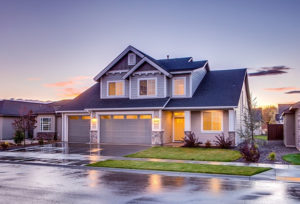 There is a reason why homeowners are always cautioned to have an inspection done before they buy. It's very easy for a fixer-upper to turn into a real money pit. Over the course of years, you may put more money into a house than it's actually worth. When you make major repairs, you won't really be adding value to the home – you'll just be making it inhabitable and bringing it back to its former level.
Piling Up Debt
Your home can be the source of considerable debt. And we all know that getting into too much debt can create financial problems, especially if something goes wrong in another aspect of your life. If you pay too much for a house, you may start falling behind on your other bills. The last thing you want is to buy a house that's going to cause you to lose everything.
Growing Pains
Sometimes, a great house can haunt you when you don't factor in growth. If you're just starting out, a small home can be great. Things can start to fall apart, though, when you have to adapt that home to a growing family. Nothing's worse than your little dream home when your family grows and before you know it you're feeling cramped. It might be easy to say "Oh we'll just get a bigger house" but selling your house and buying a new one can easily lose you 20% of the value (10% on each transaction) in Real Estate agent and attorney fees and other expenses.
Location Woes
Location is the one thing you can't change about a home. Even if you've got a great house, you might still grow to hate it because of the location. It might be too far from work, in the wrong school district, or to close to the wrong business. No matter what, this will end up making your life miserable through the choice of the wrong location.
The Anchor
Buying the wrong home can also haunt you years after you're ready to sell. Some homes are incredibly hard to sell, even if just for market reasons. If you're stuck with the wrong home, you can end up paying holding costs for years. It's not something most think about when buying a home, but it can be a real issue years down the road.
Always be careful when buying a home. This major purchase is one that can come back to bite you in a few years. With careful consideration, though, you can avoid most of the major issues related to a home purchase.
You Might Also Like: