The phenomenon of boom and bust is a two-stage cycle. The first stage is where real estate prices sky-rocket while mortgage repayment interest rates remain low.  The second stage is where the collapse of the market results in a plummet in economic activity which has the potential to cause massive, wide-spread economic stagnation.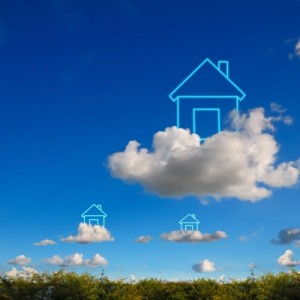 The world's economy is only just recovering from the bursting of the US housing market bubble that occurred in 2007-8, and already, some people are saying that the pattern is reforming and the housing bubble could once again burst 2013-14.  So is there any truth to these allegations?
The Return of Flipping could suggest 'Yes'
Flipping is the phenomenon where houses are purchased with the intent to do minor repairs and sell them for profit.  As Market Watch has suggested, flipping has already reemerged across the US, particularly in dense population areas such as San Francisco.
Although this does not directly infer that the boom-bust culture has returned per se, it does suggest two things. First, that more money is flowing into the economy to allow for people to begin thinking of these large-scale investments; second, that house prices will once again inflate artificially.
Artificially High Housing Prices means the Return of the Housing Bubble
Artificially high mortgage prices do not necessarily indicate that the bubble will burst, but it does suggest the formation of a bubble which has future bursting potential.  If we go from statistics of mortgage trends of previous years, we can see that:
Average House prices in San Francisco in 2005-7 were just over $500,000;
Prices crashed to below $300,000 in 2008 – where they remained until:
2013 saw this increase to over $500,000 again;
According to the San Francisco Business Times, the median cost of a family home in San Francisco hit just over $1,000,000 in April.
Of course, a housing boom is to be expected as the world emerges from a housing crisis, with governments offering programs to help first-time buyers onto the property ladder.
Are Governments helping to manufacture a Boom and Bust Culture?
In the UK, the British Government has recently been publicizing its 'Help to Buy' Scheme which reduces the deposit amount by lending the extra money to the buyer.  From the perspective of a first-time buyer this is an extremely beneficial scheme.
Despite this, regardless of whether schemes such as 'Help to Buy' exist, people will find ways to reduce the cost of their mortgages. They could, for example, go to a mortgage broker to find a better deal.  So if a market bust-up does come, it shouldn't be blamed on schemes like these.
So will 2013-14 see the Return of Boom and Bust?
Although the markets show that house prices are increasing and normal habits have resumed, there doesn't appear to be any evidence to show that a potential bust is on the horizon.  Be wary, however, as people thought the same things in 2005.
See Also:
Resources:
Image courtesy of domdeen / FreeDigitalPhotos.net