Due to a lack of savings, the average American can't even handle a $500 financial emergency. You don't want to be average. If you want to move away from financial stress and come up with a plan for emergency money management, you have to start building stability. Here are four ways to get your financial house in order.
Start an Emergency Fund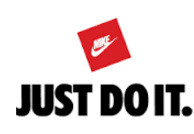 Financial experts like Dave Ramsey recommend building a fund for financial emergency. Why? In the long run, this one simple step will help you avoid high-interest loans, late fees and credit card debt.
Like the Nike commercial says "Just Do it" the key to get started no matter how small the amount. Start squirreling away just $10 a paycheck – or more if you can afford it. Keep going until you have least $1,000 in your bank account. When your car needs new tires, your kid has a cold or you miss a few days at work, you'll be able to cover your bills from your account.
Shop Around for Ongoing Expenses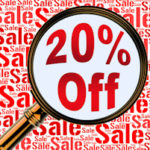 A good way to trim fat in your budget is to tackle ongoing monthly expenses and look for savings. If you can save just $10 per month on an ongoing basis that is $10 you can add to your savings program. Call your cable company and ask for a discount or see if you can drop some channels from your package. Consider switching to a prepaid cell phone plan to cut your bill in half. Talk to a local insurance agency like Northeast Insurance to see if you can bundle your car, home or business coverage and cut your monthly premium.
Find a Side Gig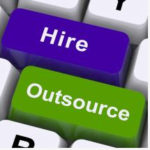 Having an extra way to make money is a smart plan for weathering financial emergencies. With the rise of the gig economy, there's never been a better time to pick up a part-time job and keep it on the back burner. Sign up to drive with Uber or Lyft, rent out a spare room on Air BnB, register with a local temporary employment agency or look for online writing opportunities. You don't have to start working these side jobs if your schedule won't allow, but having them in your pocket will help during a crisis.
Consider a Low-Interest Credit Card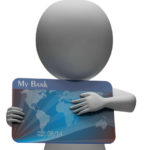 A credit card can help build your credit score. It can also get you out of a financial pitch. Although it should be a last resort, a card with a low annual interest rate can help you weather a financial storm. Start looking for one now, before you need it, so you don't have to rush.
Financial stability is hard to obtain. However, by taking the first steps towards preparing for an emergency, you're putting yourself and your family in a position of strength. If you start getting ready now you can be prepared for most any extra expenses life throws at you. It is always better to be safe than sorry.
About the Author: 
Kara Masterson is a freelance writer from Utah. She enjoys Tennis and spending time with her family.
Photo Credits: Some images courtesy of Stuart Miles and BlogPiks