While everyone typically marks the April 15th tax deadline on their calendar, few set aside much time before then to really work on their finances, let alone their taxes. In reality, though, you should treat your taxes as more than just an annual event, which is why it can be so beneficial to meet and discuss them with a financial adviser. Your taxes have the potential to affect your finances at least as much as the return on your financial portfolio, so take the time to bring up these six things with your financial adviser before tax season.
Life Events or Major Purchases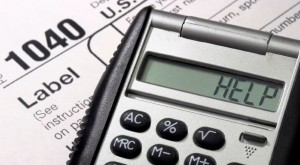 Almost all life events have an impact on your taxes and finances. Events such as a birth, adoption, marriage, separation, divorce, and death influence how you file, as well as how much you will get on your return. A child leaving the house, starting a new job, changing your deductible status, having a child reach a milestone birthday like 18 or 21 will also affect your taxes. Likewise, major purchases such as a first or second home can affect what and how you file, and may even mean additional deductions, so be sure to mention these to your financial adviser.
Estimating Income and Expenses
Determining your estimated income is an important step in filing your taxes. Taking this step can help you better manage the amount you'll be taxed come tax season, as different thresholds use different rules for certain types of income. Your financial adviser should be able to help you accurately predict your total income including your salary, bonuses, freelance assignments, investment income, and any other profits you take in throughout the year. To do so, though, your financial adviser will need accurate information from you. The people at checks-superstore.com recommend that you bring your checkbook, copies of your bank statements and your W-2 forms from the previous year to help reflect income and expenses for each aspect of your finances.
Tax Bracket
As mentioned above, your tax bracket determines the rate at which you will be taxed. This calculation is important to determine how much you'll owe in taxes, but it also helps calculate the efficacy of investments and other financial proposals. Again, your adviser should be able to help you determine your bracket, but only if you are able to provide accurate and complete information regarding your income and investments.
Tax Reductions
No matter what tax bracket you are in, tax payments are generally a significant expense. As you approach tax season, consider discussing a strategy for reducing your taxes or payment options with your financial adviser. With the recent changes in tax laws, the process may be complex and require some planning; however, your adviser should be able to help you benefit in some way.
Tax Withholding Options
Another thing you'll want to consider as you begin looking at your tax options is your withholding. Changing the amount you withhold can significantly change your cash flow. In some cases, you will have to change your withholding status, such as in the case of family or marital status. You may also want to consider different withholding options if you are regularly receiving a large refund.
Retirement Plan Contributions
Retirement contributions are an important component of financial planning. As you approach tax season, consider discussing these contributions with your adviser. Currently, IRS maximums have not increased but some income phase-out limits have, so this could be an important discussion with your financial adviser.
Your taxes are an important aspect of your financial portfolio, and a financial adviser can help you do some effective financial planning for this component prior to tax season. Discuss these six things with your financial adviser before April 15th and situate yourself for the best return you can.