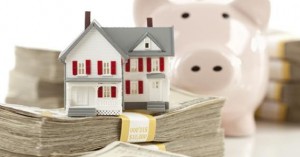 Home ownership is one of the things that marks success for most Americans. It is seen as a mark of status and of adulthood. However, there are a lot of things to consider when becoming a homeowner, and there are several ways building a home can save you money when compared to buying a preexisting home. It may seem counter-intuitive to say it is cheaper to build your home, but in the long run, you can actually save some money. The list below offers suggestions to help cut costs.
Great deals are available from home builders
Builders need constant work and offering deals is a common way that contractors keep working year round. Talking to home builders and negotiating a contract can shave thousands of dollars off the cost of building a home. You may also opt for a prefabricated home that is factory made and often cheaper than building a home from scratch. Prefabricated homes can be modified, but there are often additional costs depending on your specifications.
A new home is more energy efficient
When you build a home from the ground up, you can accommodate the latest energy regulations. A more efficient home will save you money on utilities in the long run. Older houses can leak upwards of 7,000 BTUs of heat per hour from a single window. That translates to about $50.00 a month which adds up quickly when you consider most houses have more than a single window. Aside from the associated savings an energy efficient home is also better for the environment.
Newer appliances function better
Existing homes sometimes come with obsolete or wasteful systems. Additionally, old service plans are often still in place for older homes. When building your home the furnace and air conditioner will be new and can save you hundreds of dollars a year in service and efficiency.
There is no need to renovate
Buying an existing home often requires some form of renovation. There are often hidden costs in the form of roofing, siding or other expensive work that may not be apparent at the time of purchase. When you build your own home you can get it right the first time. The design of the home is entirely under your control and, therefore, defers the cost of renovations. The interior and exterior of the house can be built to your specifications.
Your new house may not be on the grid
In many cases, new houses are built away from urban centers and may not be easily connected to utilities like water and sewer. This can be a boon because using a well for water and a septic tank for sewer can be more cost effective than being connected to the same utilities. Laws regarding utilities vary from state to state so it is important to use due diligence.
You have more freedom in your choice of location
You have some freedom to choose where your home is built. The cost of gas and automotive wear and tear can add up over time. The ability to choose where your house is built can effectively cut transportation costs in the long run. You can also choose locations with good communities, like these Utah homes. It's important to choose an area that you feel comfortable in, and that's convenient for your needs like proximity to work, good schools, shopping and more.