If you were exposed to asbestos and have been diagnosed with mesothelioma, you may have a legitimate lawsuit that you can file. If you are considering a mesothelioma lawsuit, meeting with a lawyer is the best way to find out if you can recover some damages for your case. If you were exposed to asbestos at work, even something as innocuous as being a teacher, there is a greater chance that you can recover damages for your case. It is important to understand several different things about how a mesothelioma case works and how quickly you need to file for damages before you miss your opportunity.
Filing a Lawsuit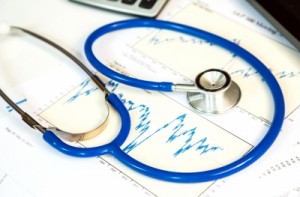 Your lawyer will need to review your case and all the evidence you can gather. This will help determine if you even have a legitimate lawsuit to file and what you can expect to recover. Since a mesothelioma diagnosis can take upwards of 40 years from the time of asbestos exposure, it can be difficult to prove that you were directly exposed at work or at another location; hence, knowing when to pursue a mesothelioma claim can also frequently be a challenge. The state laws all have a statute of limitations related to mesothelioma cases, which generally allow an individual one to three years after the diagnosis of mesothelioma to file a lawsuit. If you have a loved one who has passed away because of mesothelioma, speak to your attorney about your options for filing a lawsuit.
Proceeding with a Lawsuit
The amount of time your case will take to be settled will depend on the evidence and the attorney you use. Most mesothelioma cases are settled outside of court, allowing a person to collect monetary damages sooner. To assist your lawyer with the case, focus on collecting as much information and evidence as possible. Your lawyer will need records of your employment history, documentation of your medical history, and any other evidence you can provide. This will help the lawyer understand the details of your case and if you can file against an insurance company or an asbestos victims' trust fund. The time it will take for your lawsuit to be filed and moved through the court process can be upwards of two years.
Financial Compensation
Since each case is unique, it is important to focus on working with your lawyer to move forward with your case. Some people can obtain millions while others obtain only a few thousand dollars. It's hard to estimate what a person can obtain with their case, as there are so many mesothelioma cases currently in process, which has reduced the amount of money left in the trust funds and from the insurance companies. The hard part people often struggle with is the amount of money lost due to medical expenses, lost wages, and other monetary needs. Some people opt to receive disability benefits instead of following through with a lawsuit if they need money now and a case may take years to settle.
Working with a Lawyer
It is important to find a qualified lawyer to help you with your case. Seek out a lawyer who specializes in mesothelioma cases, as they have the right experience dealing with these cases and will be able to help you move your case through the court. Discuss the contingency fee with the lawyer to find out what they will charge and if you can afford their services.
About the Author:
Stan Mayberry, a freelance legal writer based in Moscow, Idaho, enjoys contributing material on medical malpractice, mesothelioma litigation, asbestos claims and other related topics.
Image courtesy of Vichaya Kiatying-Angsulee/ FreeDigitalPhotos.net".