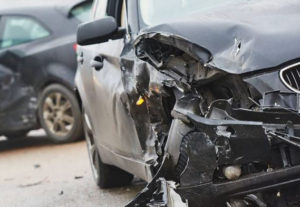 According to the Center on Budget and Policy Priorities, "Spending by state and local governments on all types of capital [improvements: like highways] dropped from its high of 3 percent of the nation's gross domestic product (GDP) in the late 1960s to less than 2 percent in 2015." Thus most roads are becoming not only more crowded but also more dangerous. The dangers on the roads are real with some drivers appearing distracted (i.e. texting or talking on cell phones) while some take unnecessary risks because they are in a hurry to get to their destinations. These hurried and distracted drivers can inflict injuries on you or seriously  damage your property. In addition to paying for repairs to your property, according to DMV.org if you are in an auto accident which was not caused by you, your auto insurance company might reimburse you for lost wages.
Lost Wages Defined
Simply put, lost wages refer to the wages that you cannot earn because of the injuries you suffered from an accident. An injury suffered in an auto accident can be too severe to the extent that you are unable to go to work and earn the money that you normally earn based on the work done. For example, if you break your leg in a car accident and you are confined to a mandatory bed rest for a period of five months, you will be entitled to five months' worth of wages… But only if lost wages are covered in your auto insurance policy. Your lost wages claim can include:
Lost wages for the whole period which you will not be working
Lost earning capacity, that is if the injury was so severe that you sustained a long-term disability which hinders you from making as much money as you used to before the accident.
Lost opportunities, which can include missed job interviews during the period you were recuperating from the injuries sustained in the accident.
How to Get the Most out of Your Lost Wages Claim
Perhaps you have checked your car insurance policy and you are sure that lost wages are covered. You have also ascertained that you did not contribute to the accident. So, how do you proceed to file your claim and get the most out of it? First, you need to remember that the insurance companies that are supposed to compensate you are not your friend and that they will shortchange you without thinking twice. Therefore, to get the most out of your claim, you need to hire a car accident lawyer who has both the skills and expertise needed to represent you and ensure that you get what you deserve.
A Final Thought
If you are involved in an accident which you did not cause and you suffered injuries which have impaired your ability to earn your wages, you should be compensated for such a loss. Hiring an experienced lawyer will ensure that you get the most out of your lost wages claim.
You might also like: