The idea of investing in real estate can be very appealing. Property values typically increase over time, as do rental rates allowing the astute investor to use his rents to pay off the mortgage often with a nice monthly income to boot. Which is why many people want to purchase one or more rental homes as an investment strategy. But rentals can also lose money if all the costs and contingencies are not considered. Here are some tips for how to get the best return on investment from your rental property.
Choose a Sought-After Location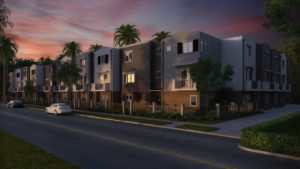 Some rental markets thrive, with rental rates continuously increasing, while it can be difficult to keep a rental occupied in other markets. One of the best ways to make a profitable investment in a rental property is by choosing a fantastic (i.e. in demand) location. Great locations always command a higher price point, and homes in sought-after neighborhoods are always occupied. But they generally cost more going in as well. Choose a property conveniently located by a freeway or metro stop, the closer to the city center the better. Be sure to consider neighborhoods with better schools so you'll appeal to more buyers. Remember to research the crime rates of different areas as well, as most people won't rent in an area of higher crime.
Approve Renters Carefully
The easiest way to lose money on your rental investment is to have non-paying tenants or even worse having the property destroyed by careless renters. Do your research on your rental applicants. Consider hiring an agency to help sort through the applications for you to ensure you get the best fit for your property. There are legal considerations to keep in mind, so be sure to go by the book when choosing a renter. There are certain characteristics you can't discriminate against when choosing a renter, like having young children. But there are some things you can use in your decision, possibly past credit history or past rental evaluations, etc. Always choose your renters with care.
Update a Fixer-Upper
Before you go out and purchase a home with custom finishes, think about doing a renovation on an older property. When you purchase a home that's already completed, you're paying a premium for that home. If you pay too much for your rental property, you risk losing money on your investment when you sell or having a negative cash flow while renting. You always want to buy low, and sell high. Think about hiring a reputable contractor to help you estimate the renovation costs before you buy and then do some renovations for you after the purchase. Whether you're wanting to knock out a wall or redo flooring, a contractor can give you the same results you love in an already-finished home, but at a lower cost than you'd pay for a move-in ready property.
Investing is never a guarantee of success, but doing your homework on how to get the most return on your real estate investment can help. Pick a great location, choose your renters carefully, and consider updating a fixer upper to make the most out of your rental investment.