Traveling can be an expensive hobby, but it certainly doesn't have to be. If you're dying for a vacation and you think you can't afford one, think again. It's not hard to take a vacation on a budget, you just have to be willing to do a little more legwork and research to make it happen. Weigh your vacation priorities, decide what you're willing to scrimp on and where you want to splurge, and get ready for your trip of a lifetime!
Think Carefully About Your Choice of Destination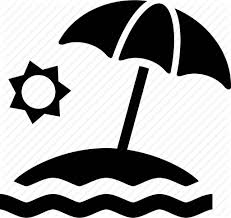 Some places are more expensive to travel to than others. If you're on a tight budget but still want enough money to enjoy a few luxuries, London, Paris or Tokyo probably aren't your best options. If you prefer luxurious accommodations on your trips, traveling to Central America, Southeast Asia, or a domestic road trip in the United States are all good options. If you or your family love resort travel but can't afford a fancy resort in the Caribbean, you might consider a place like the Sands Resorts in North Carolina, which is currently running a special for as low as $49/ night. So believe it or not it is even possible to enjoy a beachy resort vacation without the high price!
Discount Cruises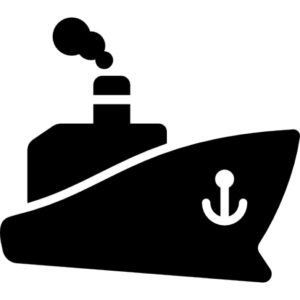 If your dream vacation is a cruise you are in luck. Cruise ships major expense is fuel. On average, cruise ships use 140-150 tons of fuel per day, which works out to roughly 30 to 50 gallons per mile. Since it costs the same to fuel an empty ship as a full one cruise lines would rather get something for a cabin instead of nothing by letting it go empty. So if you are flexible and can leave on a moments notice there are some great deals to be had. You can get great prices on Cruises by snapping up last minute deals from places like Vacationstogo.com. Listings begin with a 90 day notice and get progressively cheaper as the cruise gets closer. As of this writing, there are Cruises beginning and ending in the Mediterranean starting 2 weeks from now for as low as $21 / person/night (double occupancy) and this includes both food and lodging.  Of course, unless you happen to be in Lanzarote, Canary Islands at the moment, you will have to get a round trip ticket there and back which will add to the overall cost of your vacation. Other cheap cruises are 'repositioning" cruises. At the end of the season a cruise line takes a "one way" cruise to move the ship from say the Caribbean to Europe and rather than going empty it will offer great prices for everyone. This might result in you only needing a return ticket or it could be a way to get to see Europe on a discount.
Frequent Flyer Miles

One way to reduce the cost of your plane ticket is with "Frequent Flyer Miles" and you don't need to fly in order to accrue them. Some airlines offer their own credit cards that will give you miles but often these cards have lots of restrictions and although the miles accrue faster they are often almost impossible to use (due to restrictions). The good news is that some credit cards like Chase and Capital One have their own "miles" programs that allow you to buy any ticket you want. You can accrue miles through every purchase you make thus saving up for that trip painlessly. You can also get extra miles for hotel stays, car rentals, signing up for new credit cards, opening various financial accounts, and all sorts of other ways including giving certain airlines facebook "likes".
Plan Ahead
The farther ahead you can plan for your vacation, the more time you'll have to find cheap flights and lodging. Business Insider recommends buying your flights one to three months before your trip. You can also try one of the bidding sites that allows you to set your price without knowing exactly which hotel you'll end up in.
Don't Check Your Luggage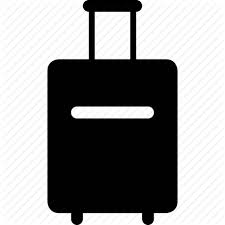 Resist the urge to bring everything and the kitchen sink with you on your vacation, and travel with a carry-on only. You'll save money by traveling without a checked bag and avoid incurring the extra baggage fees so common these days. You might even find that you enjoy the challenge of packing lighter, enjoy traveling better without being burdened by a heavy checked bag, and are more inclined to bring souvenirs home if you didn't travel with too much to begin with!
Get Creative With Eating
Avoid dining out for every meal, and instead buy food from markets, street stands, or even grocery stores. Cook a meal with fresh ingredients in your lodging, or buy local bread, cheese, and fruit to have a picnic in a park or on a beach! Eating delicious food while vacationing doesn't have to mean eating at restaurants. Rick Steves is a great source for more thrifty travel tips.
There you have it. It's not hard to vacation on a budget, you just need to think more carefully about how you travel. In fact, vacationing on a budget might lead you to your next adventure!