Buying your first home can be a daunting experience, from finding the right location, getting approved for the mortgage, and actually filling your home with the essentials for living.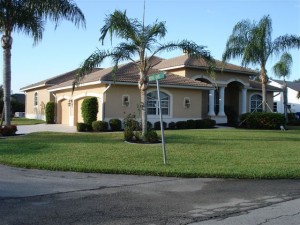 Choosing a place to live is an important decision. Of course the decision may be made for you if you receive a job offer in a specific city. But if you could live anywhere you might choose Florida because of the beautiful weather and access to both Atlantic and Gulf coast beaches. Once you made that decision you still have to narrow your choice down to a city (or country location). You might at this point choose Fort Meyers because of its beautiful Gulf coast location.
Next you should look for a reputable real estate agency. After a bit of searching you might choose fortmyersrealestate.com. A good real estate agent can help you find a home in the type of neighborhood you are looking for. Once that's sorted you can start looking more closely about the financial side of buying a property in your chosen area, followed by furniture, kitchen appliances and all the nitty-gritty bits.
When you find somewhere you like, it's important to make sure you ask as many questions as possible, and you may find you get different answers from the owners themselves and the real estate agent.
Top questions to ask the owners are:
What are the neighbors like?
Do they feel safe and secure?
Is the area quiet?
What are the traffic levels?
Which direction does the house or garden face?
What is the local area like for general amenities and schools?
Top questions to ask the real estate agent are:
What is the overall condition of property?
Are there any structural problems?
Are there any wiring, electrical, plumbing, woodwork issues?
Has the property been damp proofed and does it have sufficient insulation?
Once these questions have been answered you can move and dig a little deeper. The following questions will enable you to find out how much you can negotiate on price:
Are the sellers looking for a quick sale, and what are their reasons for moving?
Do they already have somewhere else to move to?
It is important to ask these questions in order to ensure you are investing in the right area and property, and that you are getting the very best for your money. In this day and age it has become increasingly difficult to save for a home, and unfortunately it is almost a necessity to have a deposit of at least 10%, even if the actual Mortgage deposit required by the bank is less (due to government programs) it is important to remember the extra costs that come with purchasing your first home. Not only do you have the deposit, but there are legal costs, the property survey, mortgage arrangement fees, and building insurance, followed by the maintenance involved in owning your home.
See Also:
Recommended Books: